Webcamsexup is the one and only adult webcam reviews site on the net that is reviewing cam sites that have some actual value to give to a future member of a cam site. As a matter of fact , the main editor-publisher of the site, usually spends most of his time chatting on webcam sites. He gets to know webcam models , reading their behavior , examining every aspect possible of the site. So every site appearing on WebcamSexUp is actually tested for a large period of time, if not for years. In other words we are cam site users, just like you.
What We Are Doing exactly.
Actually what we are doing is very unique. We dong just review the cam sites , like some other sites do , but we bring on the table the parameter "webcam model". A cam site is nothing without webcam models. Models are the juice that makes you spend time with them, and the more fun you have the more happy you are. In detail, we review adult webcam sites as follows: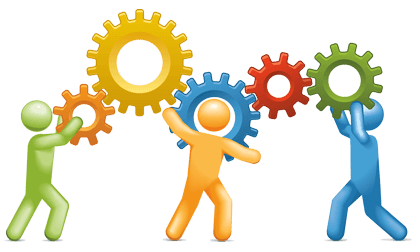 We locate a site and examine how models are behaving.
We take a close look how the site operates.
We make clear if the site is private show based (Premium) , or tip based (Freemium).
Examining the user interface of each site.
Take a closer look what the site has to offer for guests users, and normal paying members.
Testing video speed, stream quality,private messaging speed, features that help members to get "closer" to a webcam model.
We give points to each site according our measurement features.
Lastly, we Rank each site according to our specified features.
Why Exactly We Do What We Do.
The reason is simple. We have greate experience in the adult cam industry and we share what other review sites won't share. Meaning that we share some dirty little secrets to use , for getting to know a model better. We know that casual porn is boring and nothing can be compared with actuall communication and socialization. So we rank each site according to that very principle. How easy each site makes it for you to know a webcam model better. And not only to masturbate.
We are aware of the connection that guys wants to have with webcam models, so we present the sites to make new friends online, to laugh, to "hung out" , or something more. That's usually possible only by using sites that have certain communication features in free chat.
Our Mission
Truth is that we work hard. But needless to say that we love cams and chatting. We share our knowledge so our site visitors will be able to find the cam models they dream to get to know with. Any new webcam site that meets our criteria will be reviewed and added appropriately.
Just in case you have some questions, don't hesitate to contact us! There are 2 ways to contact us: